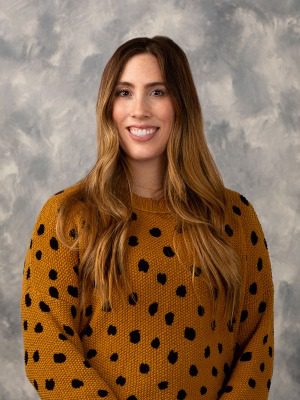 BELPRE, OH (March 1, 2021) Miller Prosthetics & Orthotics welcomes Natalie Thomas of Lowell, Ohio and Brandon Fivecoait of Barlow, Ohio to their full-time team.
We are pleased to introduce you to our new clinician, Natalie Thomas and our new technician, Brandon Fivecoait. Natalie is a Certified Licensed Prosthetist and Orthotist and is seeing patients in both our Ohio and West Virginia offices. She was eager to move to Lowell, Ohio from the Columbus area. Brandon is our new Prosthetic-Orthotic Technician and manages our lab in our Belpre, Ohio office.
For as long as she can remember, Natalie had always been interested in the medical field and learning how the human body works. A former athlete and avid marathon runner, Natalie pursued her undergraduate degree in exercise physiology at The Ohio State University and looked for a way to continue challenging herself to apply her knowledge and experience of human kinematics in a way that would allow her to help others realize their full potential in life. Combining the unique aspects of hands-on creativity, patient care, human connection, and biomechanics made the field of orthotics and prosthetics a perfect fit. She proceeded to receive her Master's Degree in Orthotics and Prosthetics from Eastern Michigan University in 2016. Natalie is a CPO (certified prosthetist/orthotist) certified by the American Board for Certification in Orthotics and Prosthetics and is licensed in the state of Ohio. She has had the opportunity to work in several O&P offices throughout her residencies and early career, giving her a breadth of experience and exposure that is rare for such a young clinician. Natalie is passionate about remaining an eager, lifelong student of the profession and is thrilled to bring her energy to Miller Prosthetics & Orthotics. She can't wait to continue to grow and learn from her new team and local healthcare community and looks forward to making lasting connections with patients and colleagues here in the Mid-Ohio Valley.
Brandon Fivecoait, born and raised in Vincent, Ohio, is a 2010 graduate of Warren High School. Brandon is the new fulltime lab technician and can be found in our Belpre, Ohio fabrication lab making custom orthotics and prosthetics. He has experience with several area companies and manufacturers, including sales, purchasing, and contracting. Brandon excelled in high school sports, especially basketball and golf. Brandon continues to perfect his golf game and even hit a hole in one at Oxbow this March. Brandon began his career with us in November 2020 and is rapidly expanding his knowledge and abilities in orthotic and prosthetic fabrication.
For more information about Miller Prosthetics & Orthotics, visit www.millerpo.com