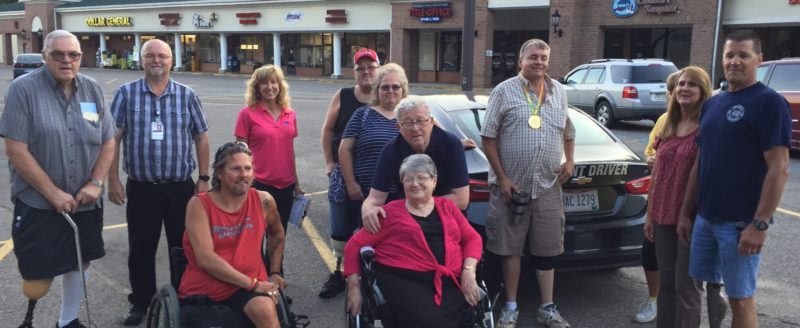 The Prosthetic Users Group meets the second Tuesday of the month, from 6:30 pm – 8 pm. The meeting locations will change. but it will always be the second Tuesday at 6:30 pm. Check this page for meeting location.
It's a great place to meet peers, share experiences, and give and get good tips for meeting life's challenges and adventures. Here are the details:
2nd Tuesday of the Month
6:30 – 8:00 pm
Meeting Location & Agendas:
************************************************************************
July Meeting will be Tuesday, June 9, 2019 at 6:30 at Miller Prosthetics & Orthotics at 2354 Richmiller Lane, Belpre, Ohio 45714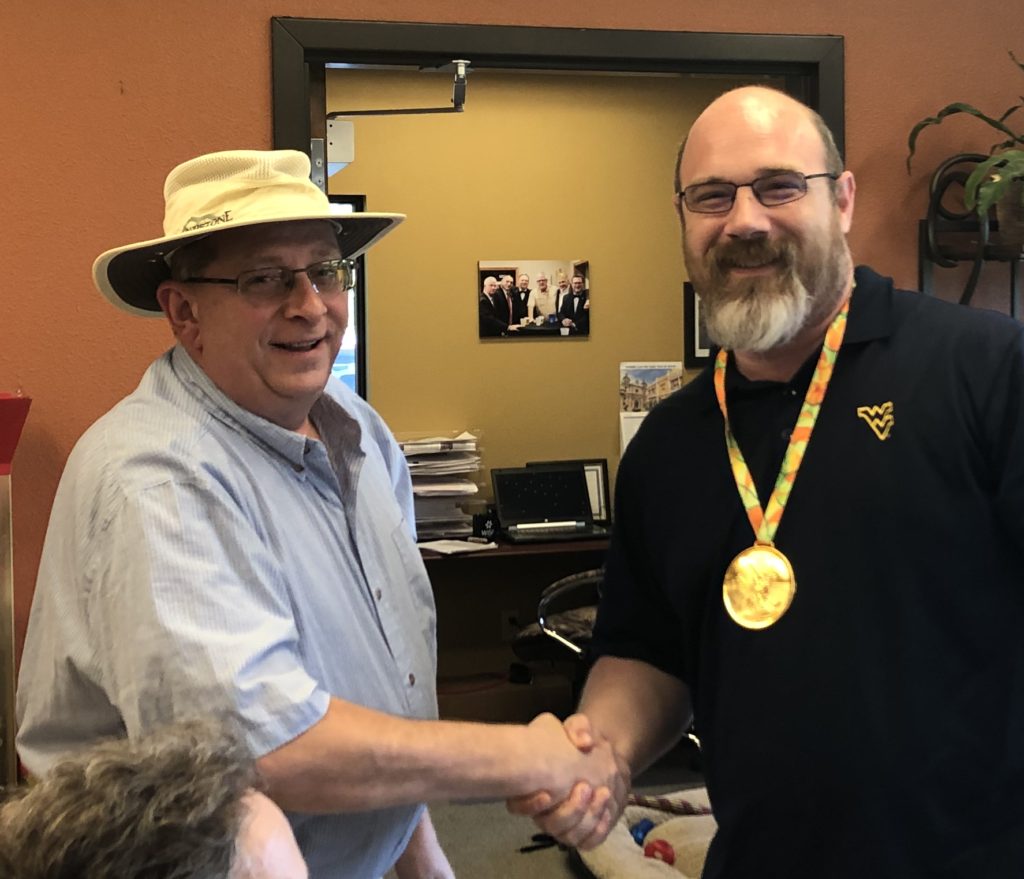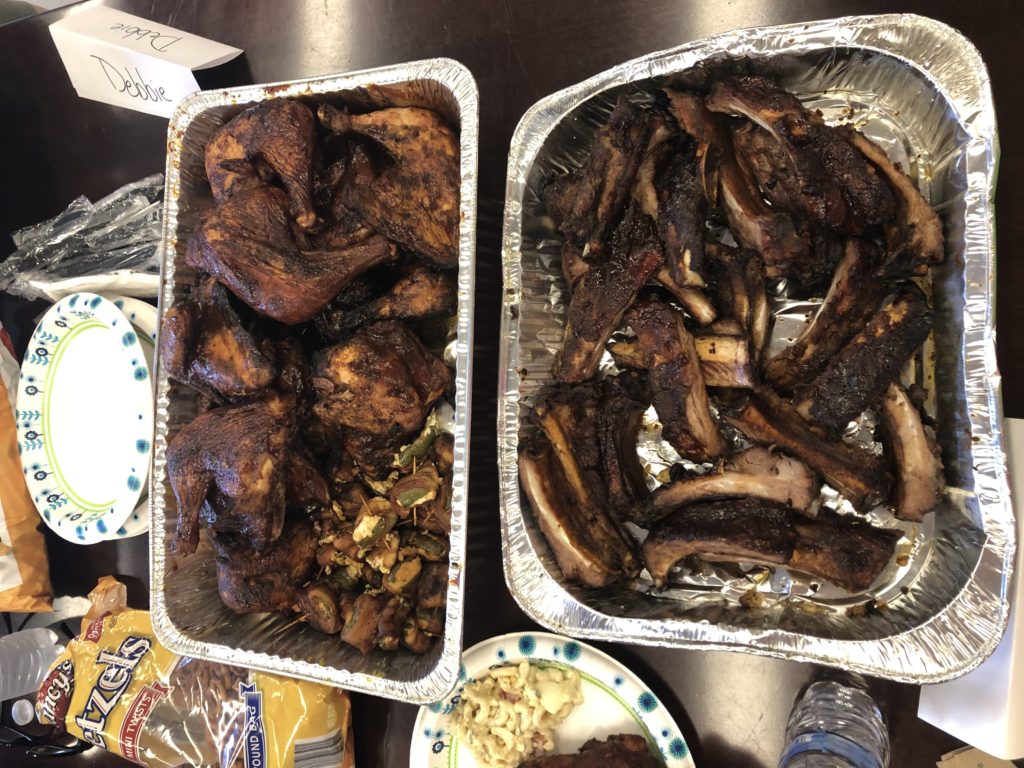 We had a great time last night at our monthly meeting, You can call it the monthly PUG Party based on the food and fun and great crowd. We had smoked ribs, chicken and bacon wrapped jalapenos and homemade macaroni salad thanks to Steve & Martha Lamp. We also had jalapeno poppers, cauliflower pizza and desserts from Karen and Francis Tricket. Plus a lot more goodies. Thanks to everyone who brought something for everyone to enjoy! We played corn hole in the front yard and hit wiffle golf balls in the back yard. We got a chance to meet new people too! Be sure to come to the next meeting on Tuesday, July 10th!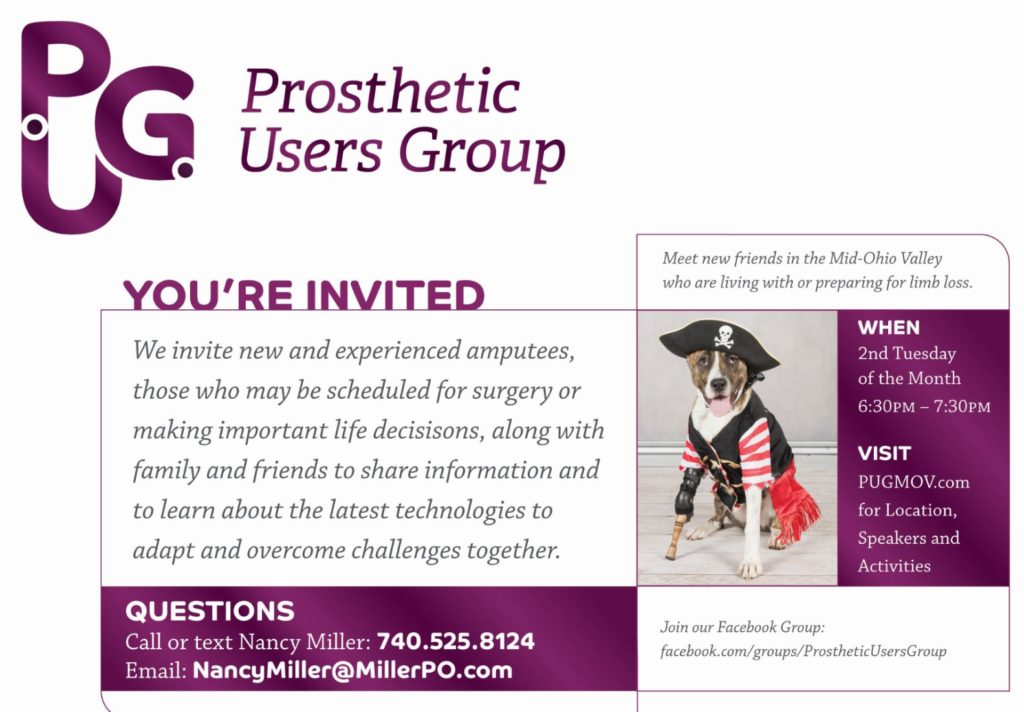 Our Monthly Meetings are Free to attend!
We invite new and experienced amputees, family and friends or those who may be scheduled for surgery or making important life decisions to share information, learn the latest technologies and adapt and overcome challenges together.
We hope to integrate additional activities and outings.
Please contact Nancy Miller at
740-421-4211 with any questions.
Our local group is also a member of the Amputee Coalition, which is the leading national organization working to ensure that amputees do not go through their journey alone. They are promoting April as National Limb Loss Awareness Month, and have numerous ways for you to get involved.
Learn more about the Amputee Coalition on their website: http://www.amputee-coalition.org/
Join the Facebook Group to keep up to date with current activities and to post pictures and let us know what's going on with you!
https://www.facebook.com/groups/ProstheticUsersGroup/