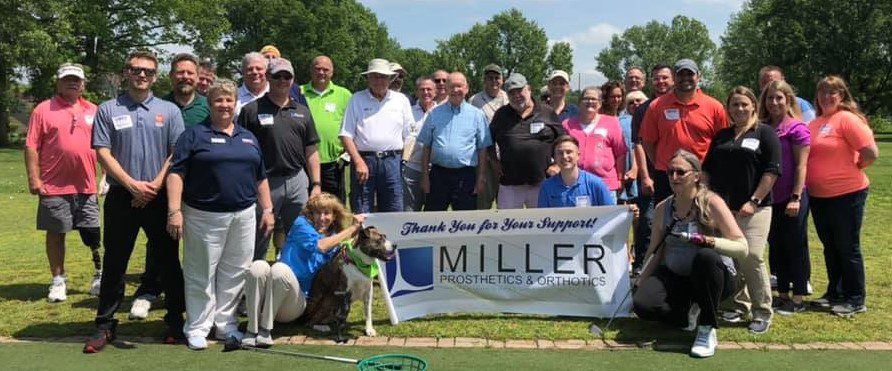 The Prosthetic Users Group meets the second Tuesday of the month, from 6:30 pm – 8 pm.  The meeting locations will change. but it will always be the second Tuesday at 6:30 pm.  Check this page for meeting location.
 It's a great place to meet peers, share experiences, and give and get good tips for meeting life's challenges and adventures.  Here are the details:
2nd Tuesday of the Month
6:30 – 8:00 pm
Meeting Location & Agendas:
July Meeting cancelled.  Due to the rising virus concerns and the hot weather, we are going to cancel our July meeting.  
Virtual Meetings:  I will post any virtual meeting links on the Prosthetic Users Group Facebook page as I receive them:  https://www.facebook.com/groups/ProstheticUsersGroup/
August Meeting – stay tuned.  Most likely we will hold off until September when the weather cools and we can meet outside due to the virus.
About our Monthly Meetings:
We welcome you to join us in the evening for our monthly get together.  If you have never been here with the group, it's a relaxing evening.  We gather around the table in our kitchen area.  Sometimes we are treated with great food or snacks depending on what everyone brings.  Do not feel obligated to bring anything, but if you do, we will be sure to enjoy it.  There is no pressure to chat – you are welcome to just come and listen.  It's a great way to meet new friends, and learn something new.  Usually someone has had a similar experience and can share tips on how to manage.  Also – if you have any technical questions for Mark, he will be there.  Please invite your spouse, friend, helper or anyone else you know with limb loss.  You do not have to be our patient, and don't be fooled by the name.  All people with limb loss are invited, even if you do not wear a prostheses.
Thanks for all you do to help each other in the limb loss community.
It's also time for a new Gold Medal Winner! If you have met one of your goals, let us know at Tuesday's meeting and Roger will pass on the gold medal!
*****************************************************************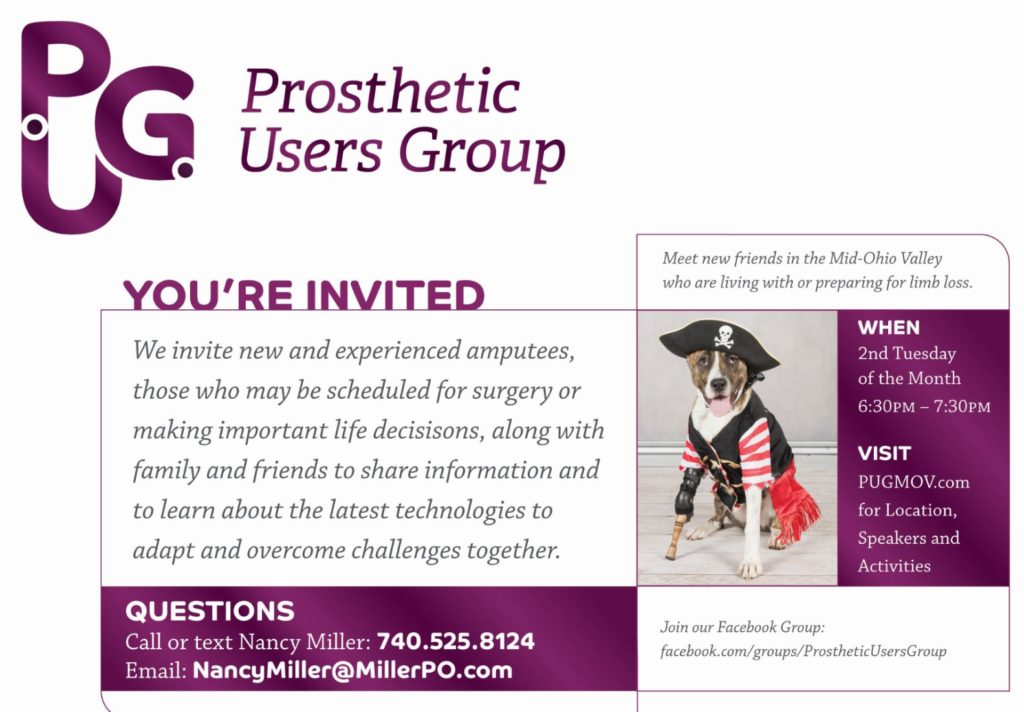 Our Monthly Meetings are Free to attend!
We invite new and experienced amputees, family and friends or those who may be scheduled for surgery or making important life decisions to share information, learn the latest technologies and adapt and overcome challenges together.
We hope to integrate additional activities and outings.
Please contact Nancy Miller at
740-421-4211 with any questions.
Our local group is also a member of the Amputee Coalition, which is the leading national organization working to ensure that amputees do not go through their journey alone. They are promoting April as National Limb Loss Awareness Month, and have numerous ways for you to get involved.
Learn more about the Amputee Coalition on their website: http://www.amputee-coalition.org/
Join the Facebook Group to keep up to date with current activities and to post pictures and let us know what's going on with you!
https://www.facebook.com/groups/ProstheticUsersGroup/