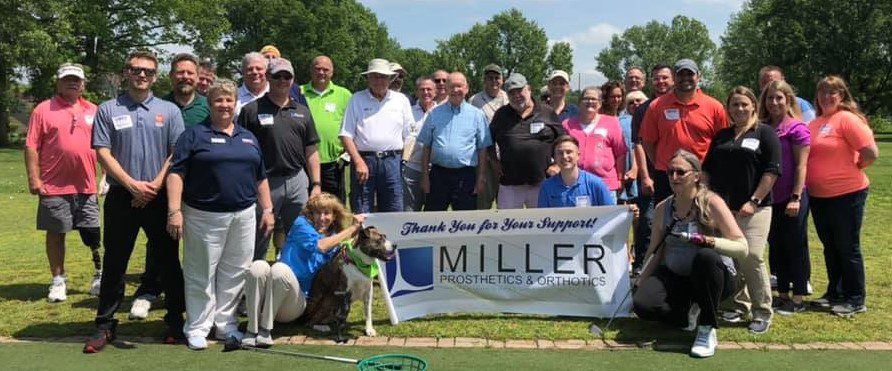 The Prosthetic Users Group meets the second Tuesday of the month, from 6:30 pm – 8 pm.  The meeting locations will change. but it will always be the second Tuesday at 6:30 pm.  Check this page for meeting location.
 It's a great place to meet peers, share experiences, and give and get good tips for meeting life's challenges and adventures.  Here are the details:
2nd Tuesday of the Month
6:30 – 8:00 pm
Meeting Location & Agendas:
October Meeting will be Tuesday, October 8, 2019 at 6:30 at Belpre Landing 1915 Hill St, Belpre, OH 45714.
**NOTE NEW LOCATION THIS MONTH**
Everyone is different, some have a lot of support and some don't. Some have all the tricks of limb loss down, and others can use your help. Sometimes is just good to get together.  This group is a way that we can all help each other.
This month we have a way for you to directly help one of our members. Since she can't make it to our monthly meeting, we thought we would take the meeting to her!
So – this Tuesday, October 8th at 6:30, please join us at Belpre Landing at 1915 Hill St, Belpre, OH 45714. It's very close to our Belpre office, but you need to get there via Braun Ave. When you get there, you can park in the back and enter directly into the Assisted Living Doors.
Belpre Landing will provide water, tea and coffee and light snacks. Tamara is treating us to pizza!
Please let me know if you can make it so we can give Belpre Landing an idea of how many people are coming.  Email:  NancyMiller@MillerPO.com or call our office at 740-421-4211 and let us know.
Thanks for all you do to help each other in the limb loss community.
Amputee Coalition's National Conference: August 20-22, 2020
Mark your calendars for this event that will be sure to make an impact on your life. We will be leading a group trip to the conference. It's within driving distance in Washington, DC, so we can start to make plans now. Maybe we can rent a van or bus. Stay tuned for scholarship applications – I will post. Click on the link below and read about this year's conference that was in San Antonio. 2019 Conference Highlights
Congratulations to this month's Gold Medal Winner! Curtis reached his goal of getting back to work on the ambulance. The goal was awarded by last month's winner, Mitch! Who will reach their goal next month?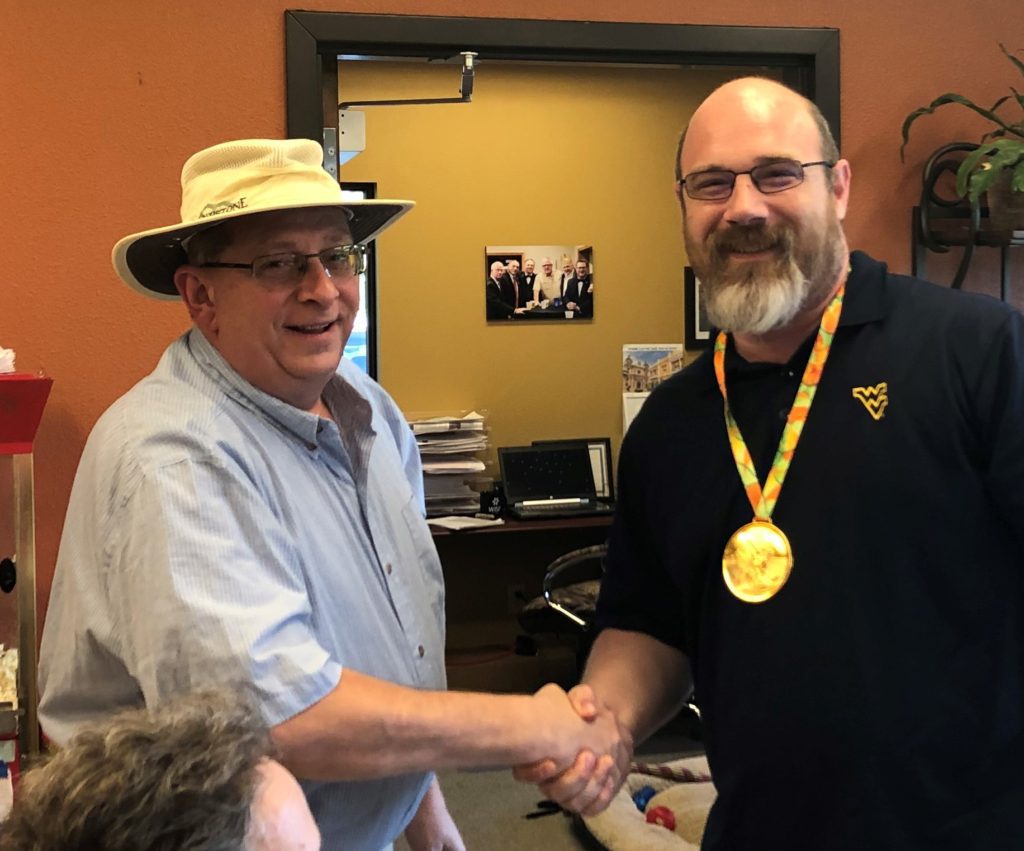 Upcoming Events – Read below for details
July 11, 2019 – Volunteer at Paddy Rossbach Youth Amputee Camp in Clarksville, Ohio. Call Nancy for details or come to the July meeting.
*****************************************************************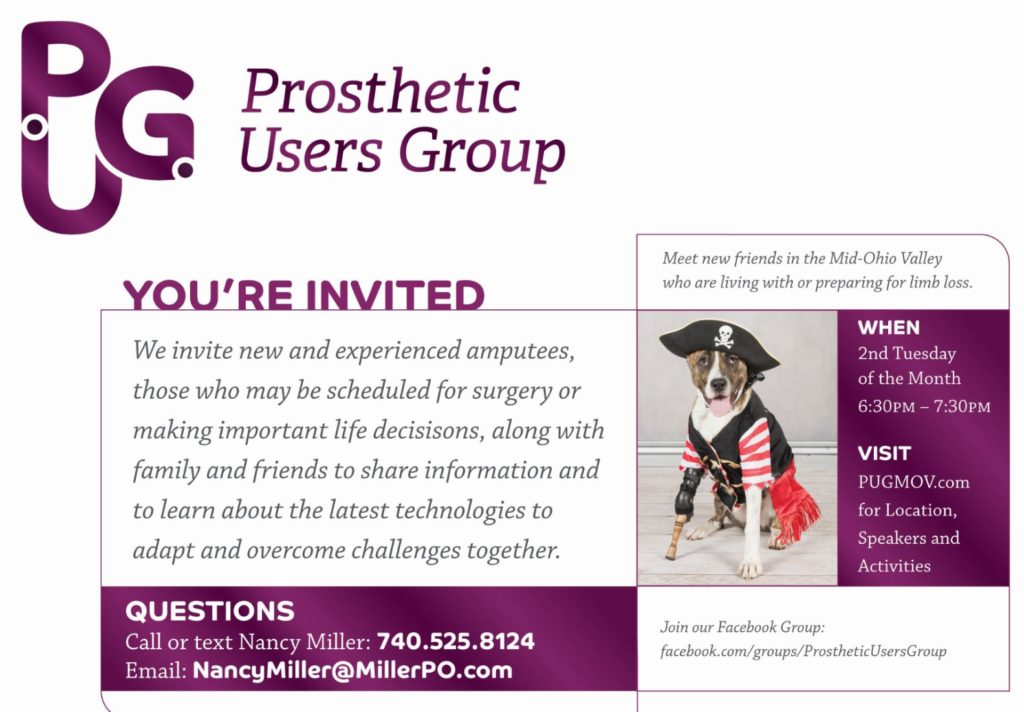 Our Monthly Meetings are Free to attend!
We invite new and experienced amputees, family and friends or those who may be scheduled for surgery or making important life decisions to share information, learn the latest technologies and adapt and overcome challenges together.
We hope to integrate additional activities and outings.
Please contact Nancy Miller at
740-421-4211 with any questions.
Our local group is also a member of the Amputee Coalition, which is the leading national organization working to ensure that amputees do not go through their journey alone. They are promoting April as National Limb Loss Awareness Month, and have numerous ways for you to get involved.
Learn more about the Amputee Coalition on their website: http://www.amputee-coalition.org/
Join the Facebook Group to keep up to date with current activities and to post pictures and let us know what's going on with you!
https://www.facebook.com/groups/ProstheticUsersGroup/